Physiotherapy In Chelsea & Knightsbridge - Book now on 02075849054





About Us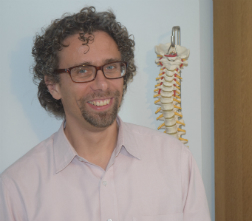 Carsten Uth
Physiotherapists
Registered with the Health Professions Council.
A bit of background About Carsten Uth:
I have always been interested in the body and what it is able to do. Since childhood, I have been fascinated by anatomy books and have been studying this topic ever since. Via a stint of studying music history (it turned out that I had more interest than talent), I studied Physiotherapy in Denmark. Places of work have included Sweden and Spain, before embarking on a post graduate Physiotherapy degree in the UK. I have settled here and started Physiotherapy In Chelsea over 10 years ago. I am still keen on music and take lessons - in addition to this I am a keen outdoors sportsman.

Photos from the practice
The treatment room

The treatment room
Insurance Companies We Work With
We are registered with all major private insurance companies, and costs are, in most cases, covered by private medical insurance such as AVIVA, Standard Life, BUPA etc. See Private Medical Insurance for more Information.
Press Features
Extracts from articles featuring Physiotherapy In Chelsea and Shockwave Therapy can be found on the Press Features page. Read about Sachin Tendulkar's treatment here
Directions
From Sloane Square: Go down Kings Road. Once you see Marks and Spencers on your left , you will find Jubilee Place on your right hand side, next to Waterstones, the book store.